Web Design and Development
Professional Web Design and Development Services in Edmonton
The best websites are a beautiful blend of creative talent and technical expertise. Our design and development process brings together a team talented designers, skilled developers and experienced programmers to provide our clients with professional services and exceptional results.
Click and Download our Free Resource Guide!
Website Design
Every project begins with a creative exploratory process between our team and our client. Our web designers will work their magic to create a impacting visual concept that captures the desired result. There will be plenty of opportunity to give feedback to our designers through the process to ensure the needs of the client are represented to satisfaction.
Additional services are available within our team, such as photographers and illustrators, to ensure the most unique and visually stunning results are possible.
Here are a list of some of our design services available:
Website Development
Bringing the conceptual design to life rests in the capable hands of our development team. They will use the final web concept design to build the functioning, dynamic template of your website. Their experience with the latest web tools will ensure quality and ideal results which your visitors should expect from a modern website.
Depending on what our clients have agreed for in their website contract, our developers will incorporate such features as:
---
Our Clients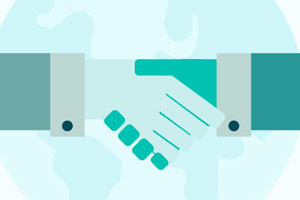 ---
Mobile App Development